Hello everyone,
I mentioned buying this in a
haul
sometime back in August and someone left a comment asking if i would do a review on it and if it works well. I picked this up mainly out of curiosity, it cost me 79p and roll on concealers have always intrigued me so i figured for 79p it was worth a risk.
In terms of coverage i found it was pointless, i ended up wearing another concealer on top because my dark circles we're just as visible as they are without concealer. The formulation wasn't that great either, as i found it just kind of sat on my skin and it didn't blend in well at all.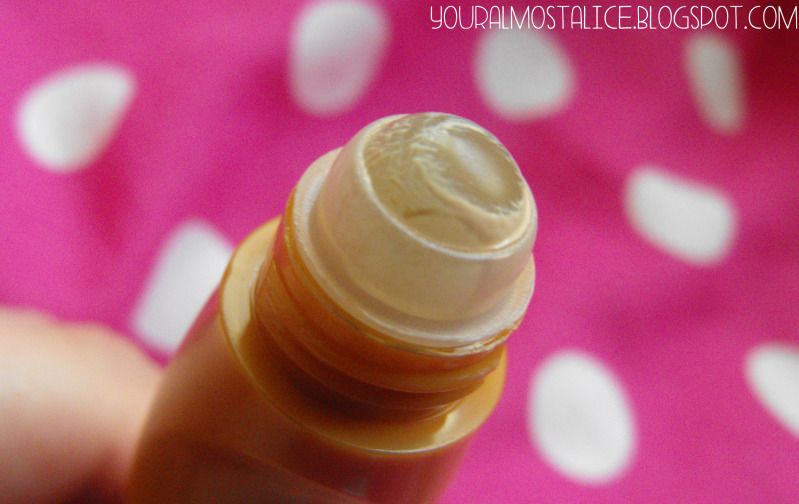 I often found it difficult to get the product out too, so id be rolling it around and getting very little out; the only positive thing i have to say is that i really like the roll on application; it feels really nice under the eyes, its really cooling and refreshing. I don't know what the citrus is referring too in the 'Medium Tint with Citrus' because there is not hint of it in the scent or anything..so that's an irrelevant description for it.
I personally don't think this concealer is anything special, it just doesn't work for me at all. Of course, this might not be the case for you - if you are lucky enough to not have dark circles and need very little coverage then this would probably be fine for you.
I'm not blown away by this and i highly doubt I'd ever repurchase it but for 79p I've not lost out on much!
Have you tried this?