Hello everyone,
I have been ogling this mascara ever since it has been released, and now thanks to my lovely sister i own both the full and travel size (thank you, you're the best!!)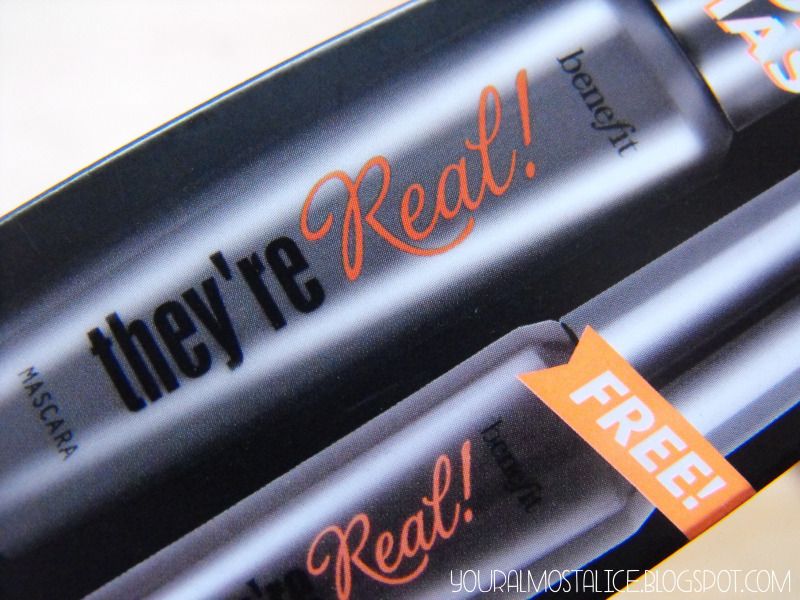 Out of all the mascaras i have ever loved none of them come close to how much i love this mascara - at first i was a little worried, because after lusting after it for so long and reading so many great reviews i was scared in case it just wouldn't live up to my expectations and the hype that surrounds it but it really does!
At the moment, I'm just using the travel size one (I've not opened the full size one yet) and i love it so much, the brush has thin plastic bristles which really help to coat every lash and they extend onto the tip so that it's easier to get at the inner corners and the bottom lashes. This mascara is perfect if you want to achieve the 'dramatic lash' look, it doesn't clump and it just lengthens the lashes really nicely.
Before & After!
These photos are pretty awful of my eyes, but they we're the best ones out of the selection i took. You can see just how much length this mascara gives to the lashes and this is with just one coat of it.
I absolutely love this, and i just can't praise it enough - it is definitely my new favourite mascara!
What do you think?
Natalie xx