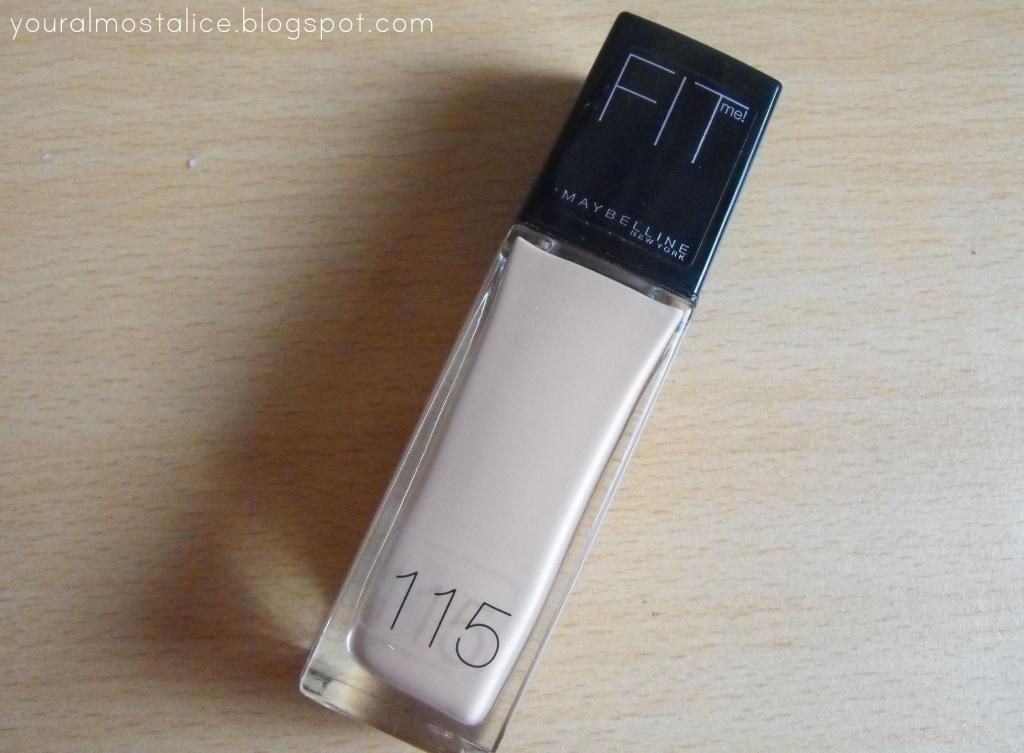 I can't believe that this is my 400th post and it's going to be a review for you today! It feels like ages since i last did one and I'm super excited about this particular product, which is Maybelline's Fit Me Foundation.
I was so intrigued by this foundation when i first hear about it but i didn't really have any intention of buying it because i was so smitten by Rimmel's Wake Me Up Foundation. Originally, i was just going to trial the sample (which still hasn't turned up) because i was curious by the idea of a gel foundation but i found myself in town swatching the foundations and really like the formulation and i was really surprised to see that the 115 was a perfect match for my skin tone. Its the lightest shade and looking just at the bottle alone it looks like it would be really pale for me but it blended in perfectly and i just had to have it...now for some reason a lot of shops don't stock this shade or were sold out of it, so i ended up having to order it online.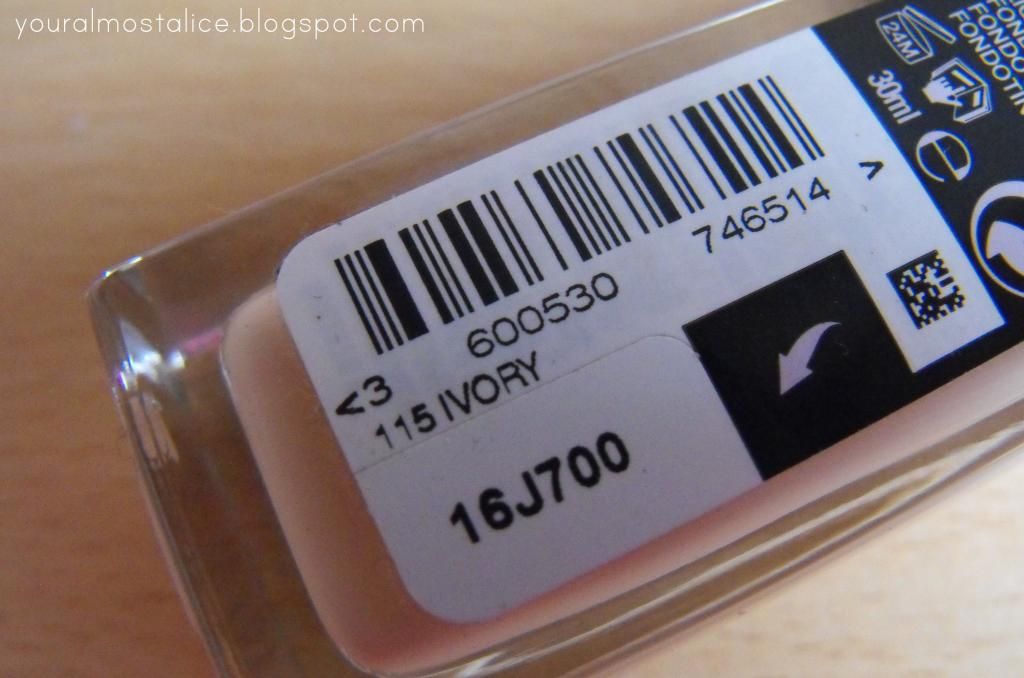 It arrived really quickly and the foundation did not disappoint - this shade is actually perfect for me and it blended it out perfectly, leaving my skin with a really natural and flawless finish to it. It also feels really nice to apply to the skin, its really smooth and it feels nice and light on the skin. I really don't like it when its so heavy you can literally feel the foundation on your skin.
Id say this medium coverage but its definitely buildable if you need more. I'm fairly lucky and only get the odd blemish so this is the ideal amount of coverage for me. I always set my foundation with powder so i can't comment on the longevity of it without powder but with powder it lasts me for the majority of the day, which is really good.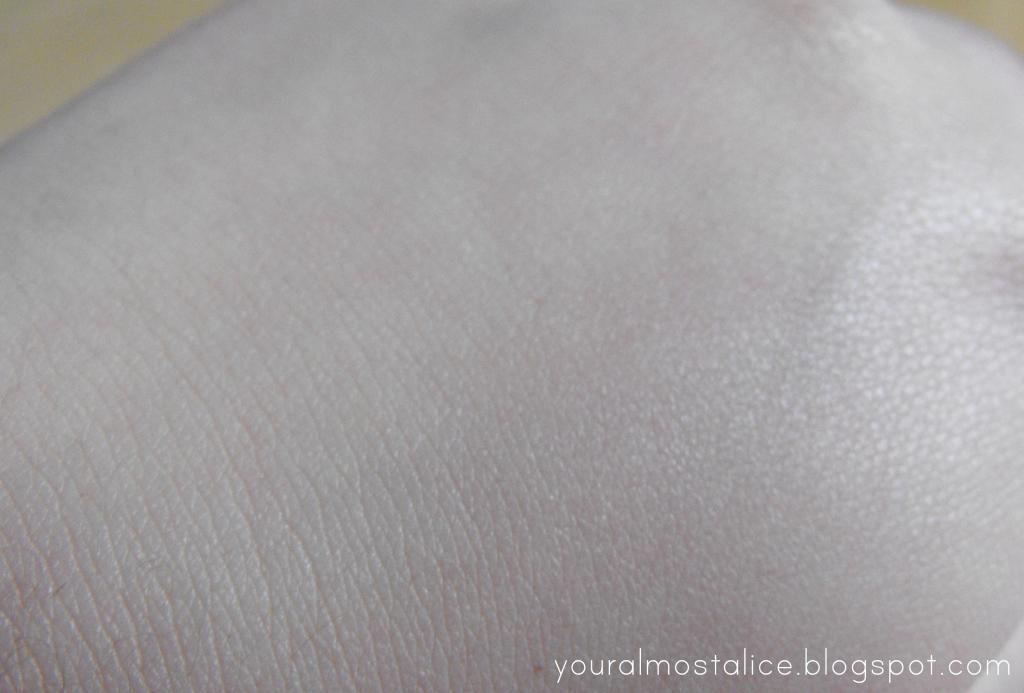 One thing i really like about these foundations is that the shades are made to suit the undertones of your skin (pinks/yellows) - there is a colour guide available as well to help you find the right shade and they also suggest which shades of the concealer and powder you should get depending on the shade of foundation you are matched too which i think its a really great idea.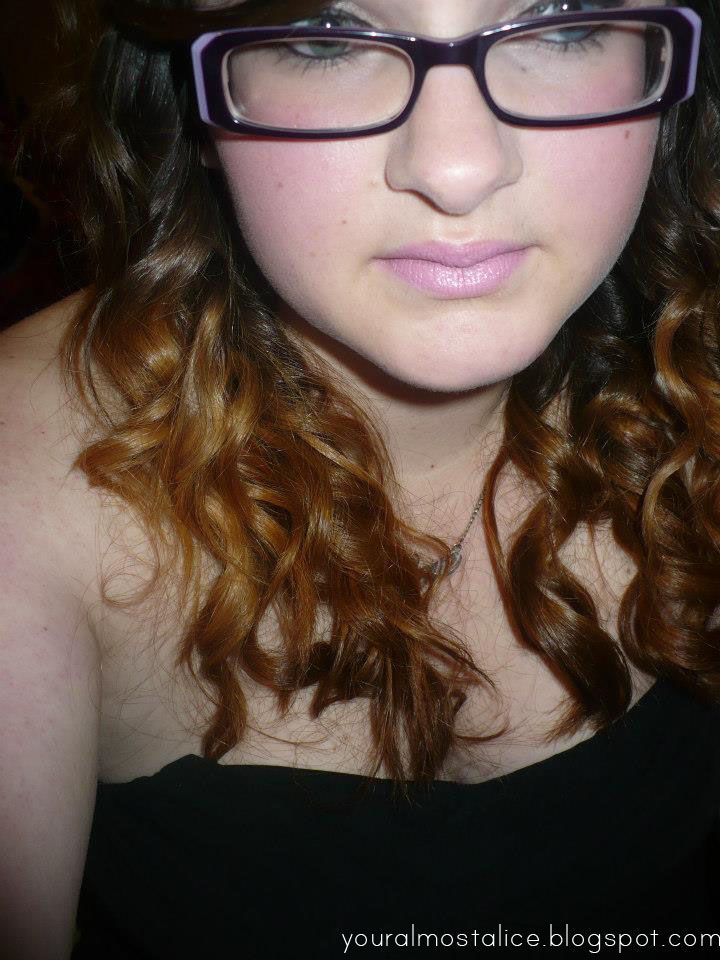 This photo was taken on a night out the other week - I wanted to sure you how the foundation looks with the rest of my make up so you could get a better idea of it that just a swatch on my hand.
I'm so happy i decided to go an swatch this because i really like it. I think its one of the best drugstore foundations i have ever used and I think this might actually beat Rimmel London's Wake Me Up Foundation which i absolutely love. It retails for £7.99 (i think?) and I'm so happy i decided to buy this because i love how it makes my skin look.
Have you tried this?
Your thoughts?
Natalie xx