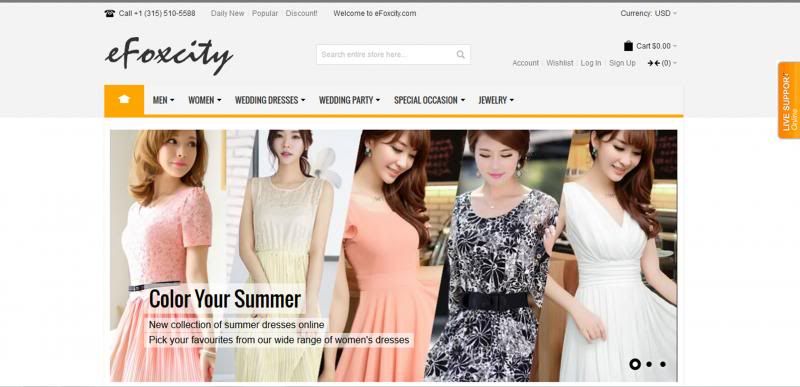 Efoxcity
Hello all,
I want to introduce you to a lovely gem of a website that i was recently introduced too. I'm sure everyones been there when they want somewhere to shop that offers something different to what everyone else is currently buying.
So what is
efoxcity
, i hear you ask - well, efoxcity is a wholesale clothing site, so it sells many wondering full items at discount prices. Not only does it sell general clothing, it also sells
2013 evening dresses online
,
sequin prom dresses
and
2013 wedding dress.
It's like Aladdin's cave filled with many gems. So for all you people who are on a budget and are in need of some beautiful occasion wear - this website is definitely worth checking out!
I created this on Beautysets.com
These are some of the dresses that I'll be adding to my own wishlist - there are so pretty and the best part? They are super cheap. These are just a small selection of items, there are so many more and so many different styles and colours to suit everyone and everyones budget. Delivery prices don't seem too bad either but they do seem to increase depending on how much quicker you want to get it.
The website is really easy to navigate, the design is nice and simple and my favourite part - you can change the currency so that its better for to understand. I hate it when you are on a international website and you have to try and work out how much its going to cost yourself, and its not always easy to get it accurate so the fact that this lets you change it gets a big thumbs up from me!
Natalie xx
Twitter
|
Blog Lovin'
|
Instagram
**This is a Sponsored Post