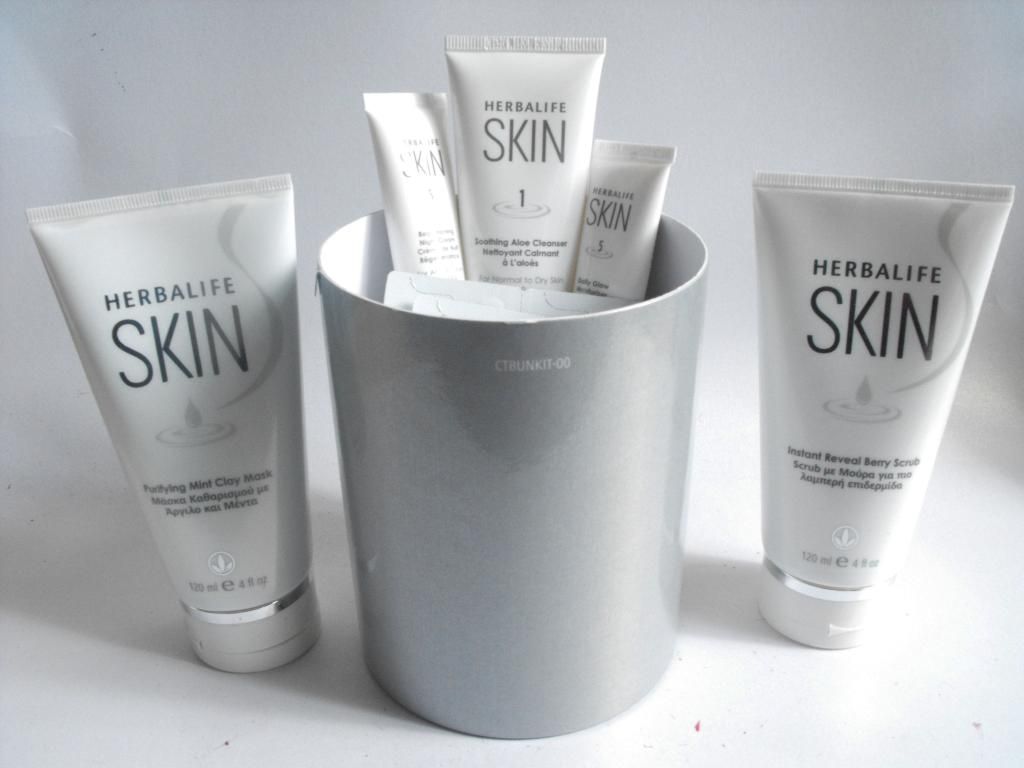 I've had a bit of trouble with my skincare routine lately - whilst I've been using a lot of products that i enjoy using I've found it difficult to get myself in a set routine and continuously use those products - unfortunately, I'm quite a lazy person so i want a routine that is quick, simple and gives results. I was very kindly sent a range of products from Herbalife and have spent these past few weeks I've been testing them out
"Herbalife SKIN is solution-based skin care nutrition that balances ingredients, botanicals, and extracts with proven science for a luxurious experience and healthier-looking skin every day."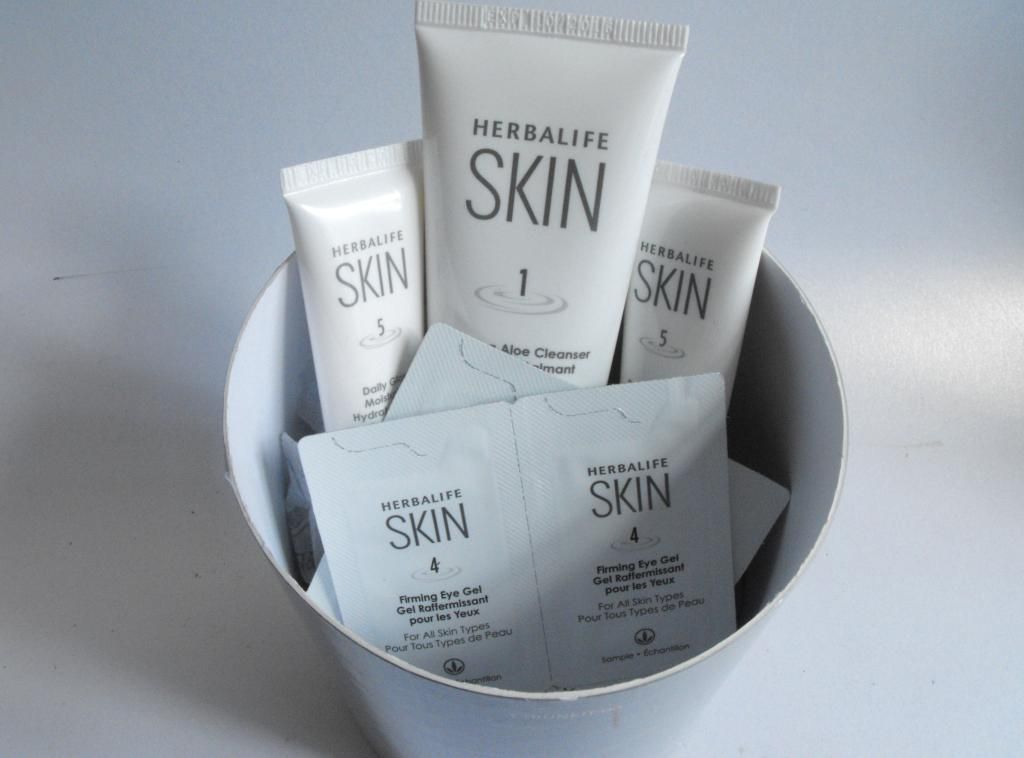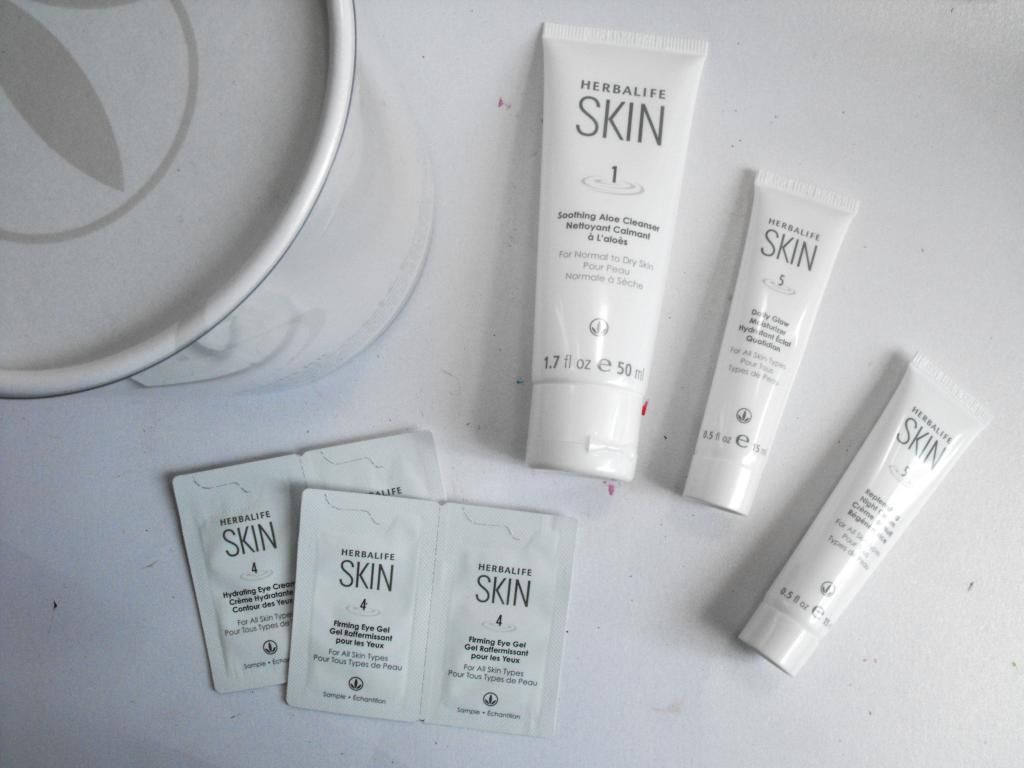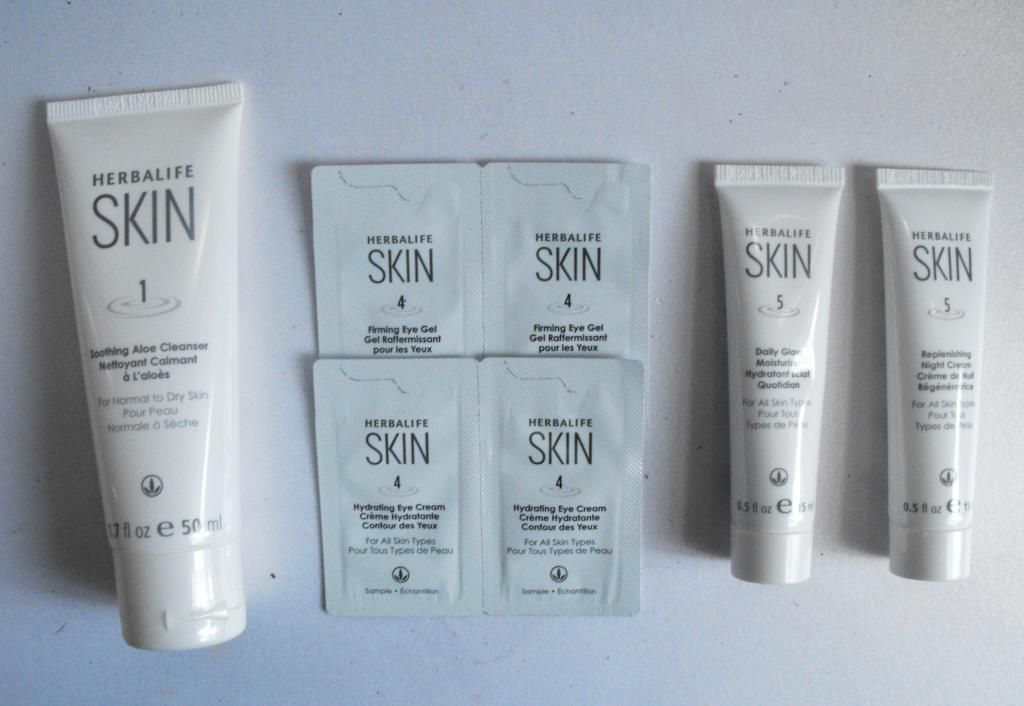 7 Day Results Kit
Herbalife do a 7 Days Results Kit that has been clinically tested to give you results within 7 days. The kit contains a whole host of products and in my kit i was very kindly sent a couple of the items to try out.
Herbalife Skin Soothing Aloe Cleanser*
This is an aloe vera based cleanser; it removes make up, excess oil and dirt really easily, it's gentle on the skin and lathers up really nicely. This particular cleanser is for normal to dry skin; it leaves the skin feeling really soft and smooth and has a very subtle fresh scent to it also.
Herbalife Firming Eye Gel and Hydrating Eye Cream*
The firming eye gel is used in a morning before moisturising and is a really lovely product - it contains cucumber extract so it is really refreshing and cooling to use under the eyes. It's also supposed to help improve the firmness around the eye area, i can't comment on the last bit as i only had two sachets of the firming eye gel but i really enjoyed using it.
The hydrating eye cream is used in the evening before moisturising and again, i really enjoying using this. It has quite a thick formula which works through the night to add moisture back into the skin. In the morning i woke up and my under eyes were refreshed and hydrating.
I'm actually really gutted I've used up the sachets of both these eye creams as I've genuinely enjoyed using them. Eye cream is a part of my routine i neglect often because I've never found one i like enough but i really enjoyed using both of these. Both eye creams are suitable for all skin types.
Herbalife Skin Daily Glow Moisturiser*
This is a such a lovely moisturiser, it's really lightweight so you don't have to sit around waiting for it to sink into the skin. It hydrates the skin and leaves it really soft and smooth and with a healthy glow too. This is also suitable for all skin types.
Herbalife Skin Replenishing Night Cream*­­
This is very similar to the day cream except it's a little bit thicker in consistency as it works through the night to replenish the skin and double it's moisture. It improves the overall complexion, leaves the skin feel really soft and looking healthier. Also, suitable for all skin types.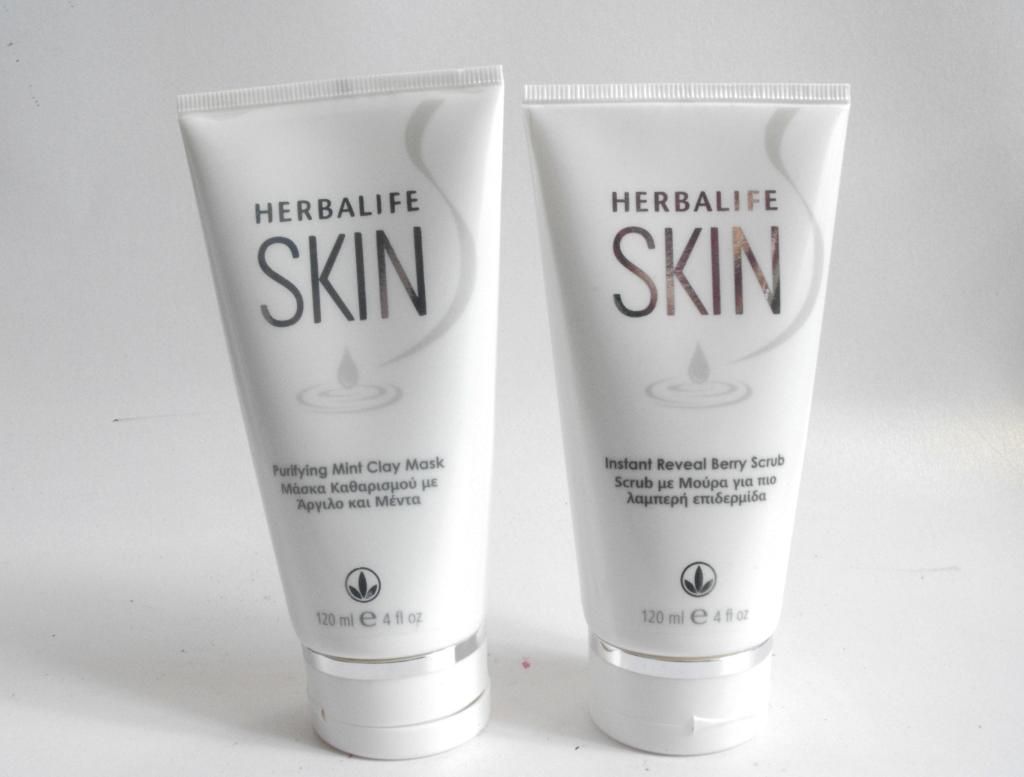 Herbalife Skin Instant Reveal Berry Scrub*
This is another one of my favourites out of the range; it's a really gentle face scrub that exfoliates the skin to reveal a much healthier looking complexion. It's so gentle on the skin and has a really lovely fruity scent to it. Also, suitable for all skin types.
Herbalife Skin Purifying Mint Clay Mask*
This is a really revitalising face mask; as it's spearmint and also has a hint of rosemary to it, it's really refreshing and revitalising on the skin. I've only tried this a handful of times as i tend to only use face masks once a week but each time i use it, I'm left with really soft, smooth skin.
Herbalife is all paraben free and dermatologically tested so you don't need to worry any nasty stuff in the ingredients. All in all, I'm really impressed with this skincare range - my skin feels really incredibly smooth and it appears much more healthy looking and hydrated and for once I'm actually sticking to a routine of sorts.
Have you tried any products from Herbalife Skin?
Natalie xx
Twitter
|
Blog Lovin'
|
Instagram
*This item was either gifted to me or sent for review.