I feel like i don't talk about hair products enough on my blog; which is quite odd because i actually love hair products and love trying all the different type of products out there. Redken is a brand that I've never tried out before as their products are on the pricey side but thanks to
TheHut.com
, you can get them just a little bit cheaper. I've been putting two of their products to the test for the past week and I'd thought I'd share my thoughts.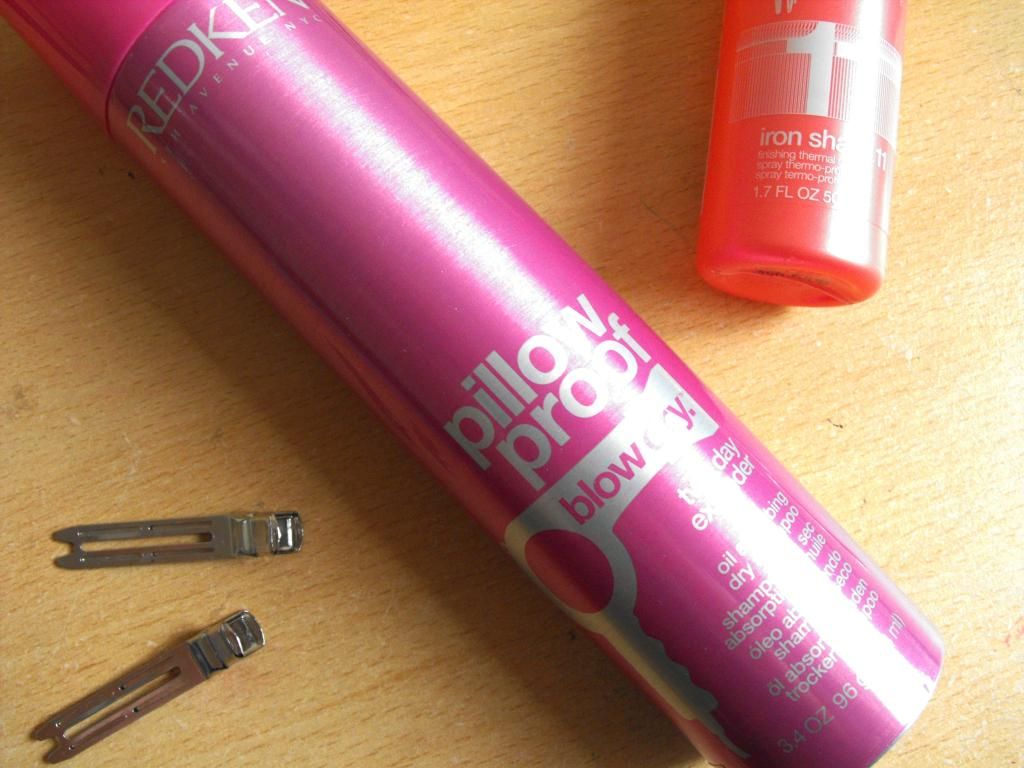 First up, is the
Redken Pillow Proof Blow Dry Two Day Extender and Oil Absorbing Dry Shampoo*
- I'm the ultimate lazy girl when it comes to my hair; i hate washing it, i just think it's such a chore to do so i like to keep washing it to a minimum if possible so dry shampoo is one of my favourite products and a big part of hair routine. I'm always willing to give new dry shampoos a try and even though I'll use pretty much any that's available, i do think I'm quite hard to please. I've tried a heck of a lot of different dry shampoos and out of the ones I've tried there is only one that has ever truly blown me away that is until now.
Redken's offering is pretty damn good; it has a fresh fragrant scent to it, it doesn't leave the hair feeling crusty and it really does freshen up the hair and prolong it. I reapply this each day so i can't vouch for it extending the hair for two days but its definitely one of the best dry shampoos I've used in terms of keeping the hair looking fresh, the oil absorbing properties really help prevent it from looking too greasy and it's also really great for adding texture and volume into the hair too.
It is quite pricey for a dry shampoo (£12.60) but i do really like it, so i could possible be swayed into buying it because it's definitely one of the best ones I've ever tried and you can tell that you're paying for a good quality product.
The second product I've been trying out is the
Redken Iron Shape 11 Finishing Thermal Spray*
- i think this is one of those products that is quite a novelty to have, i don't think it's a necessity to any routine but its a nice product to use if you do have it. It's basically a spray you use on your hair after you've used heat, so after straightening or curling your hair you spray this all over and it protects and repairs the hair whilst adding a shiny and smooth finish. It's almost like a heat protectant but you use it after instead of before.
I don't think I'd ever go out of my way to buy time and time again but it is nice knowing there is an extra source of protection from heat for my hair because i do use heat a lot. It doesn't leave your hair sticky or anything like that but i imagine if you go a little over board with spraying, that could be an issue and it doesn't have much of scent to it either. Honestly, i don't I'd be willing to go out and pay the price (£12.60) for this product because whilst it is a nice product, it's not nice enough for the price.
Have you tried Redken before? Any recommendations?
Natalie xx
Twitter
|
Blog Lovin'
|
Instagram
*This item was either gifted to me or sent for review.