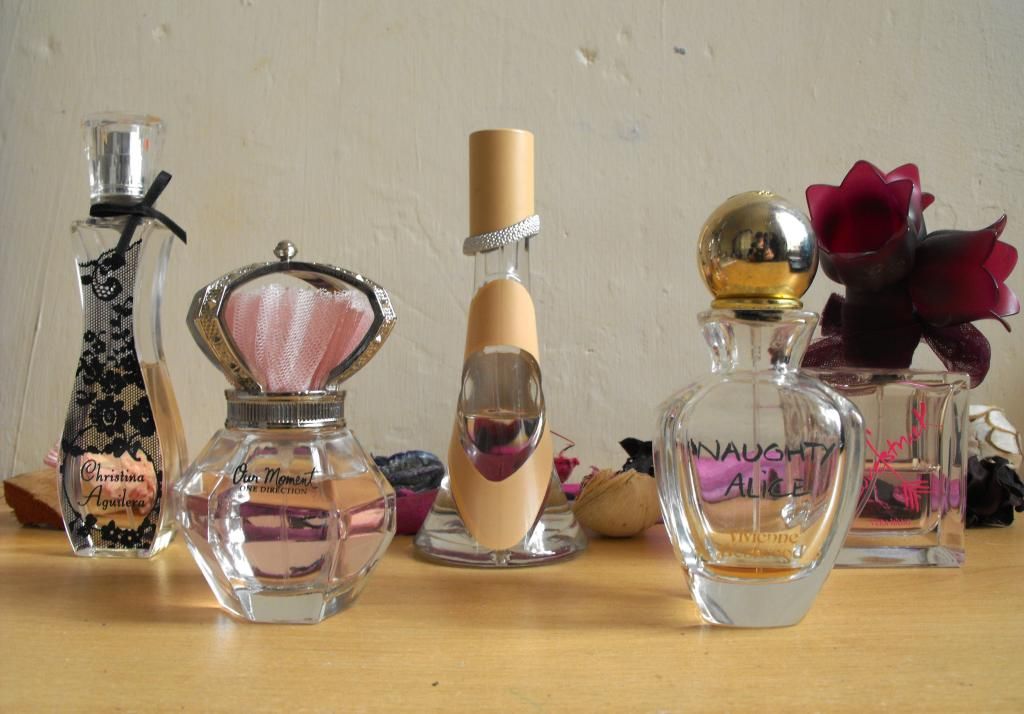 I've never really been one to treat myself to a perfumes, usually i get them as presents either for my birthday or at Christmas time as i love perfume but id rather spend my money on make up or other things. Although, if you have a B&M near you, definitely check out their perfume cabinet as they have some pretty good bargains when it comes to perfume! Anyways, I thought I'd share with you some of my favourite perfumes with you in today's post.
Disclaimer: I'm not that great at describing scents, so please bear with me.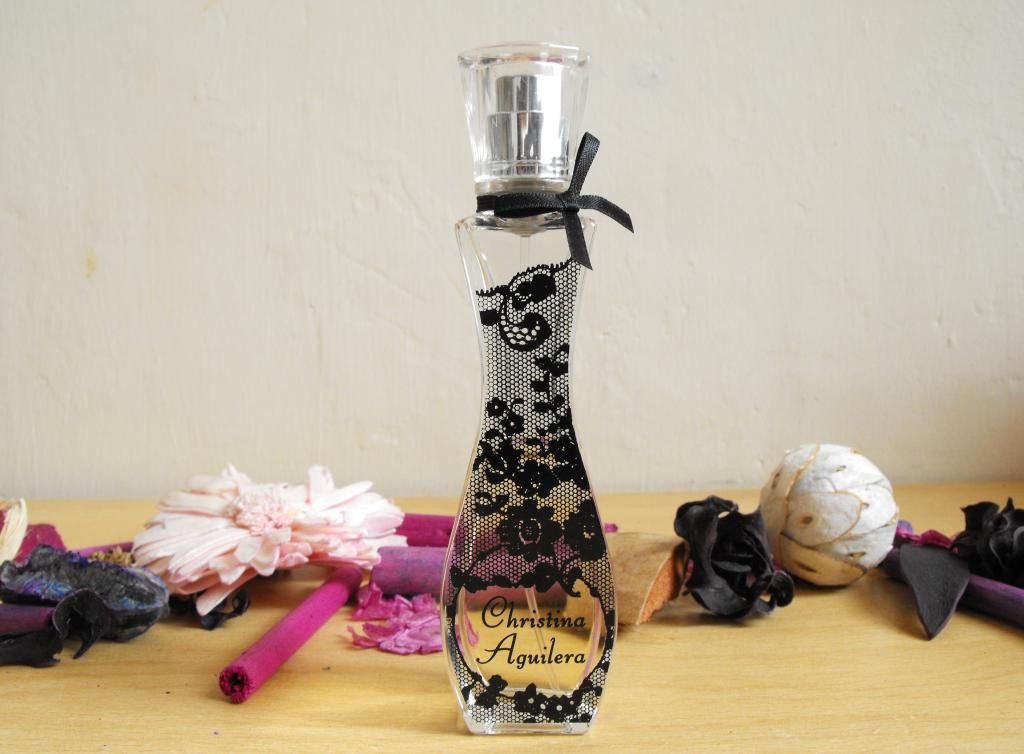 Christina Aguilera's Christina Aguilera
I've actually gone through about three bottles of this perfume as i just love it. It has a really lovely floral scent to it enriched with vanilla - id say it has quite a sweet yet musky tone to it, it's not like your typical floral scents. I love the bottle of this; the lace detailed is so pretty and apparently it's supposed to reflect Christina Aguilera's style of emphasising sexuality. I absolutely love this perfume and it smells amazing.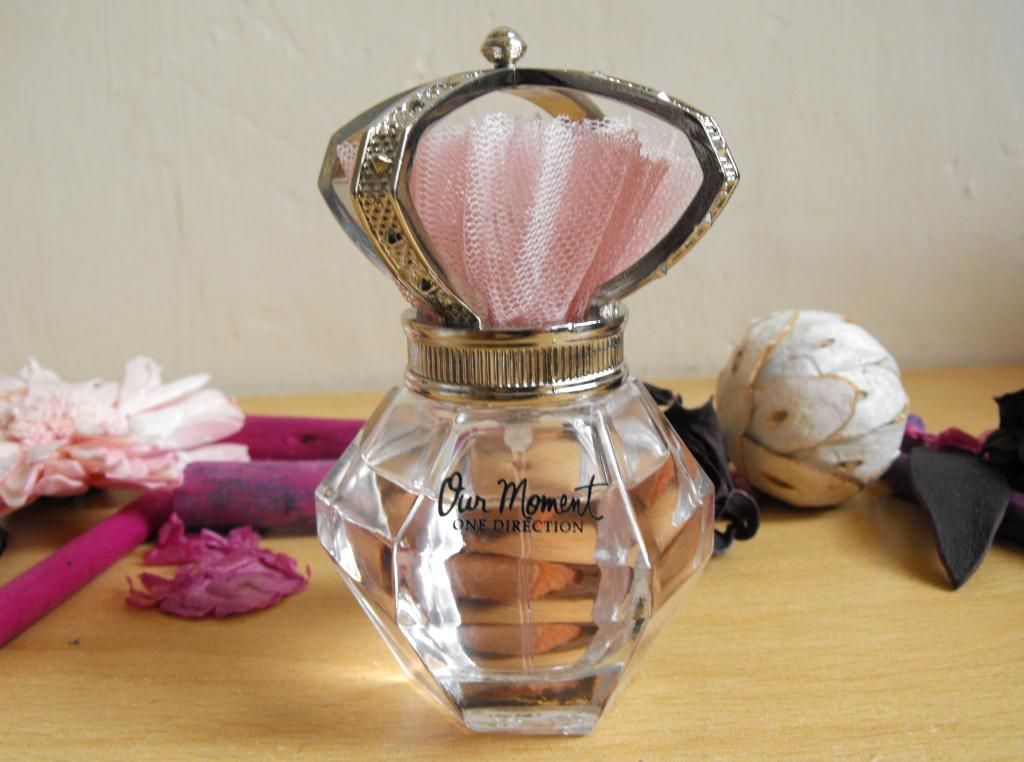 One Direction's Our Moment
I quite like One Direction but i genuinely had no intention of every wanting to buy their perfume, that was until i decided to smell it in store on a whim and found that it was actually really nice. This is the one perfume i get the most compliments on and usually the one people find themselves a bit embarrassed at having liked it so much, especially any lads. The bottle is nice but I'm not a fan of the fabric lid, it doesn't really serve much purpose as the spray isn't really covered up by anything. The scent however is really nice, it is quite a typical 'celebrity scent' but I'd honestly say put any opinions of the band aside and go smell it - it's has a fresh fruity/floral scent to it.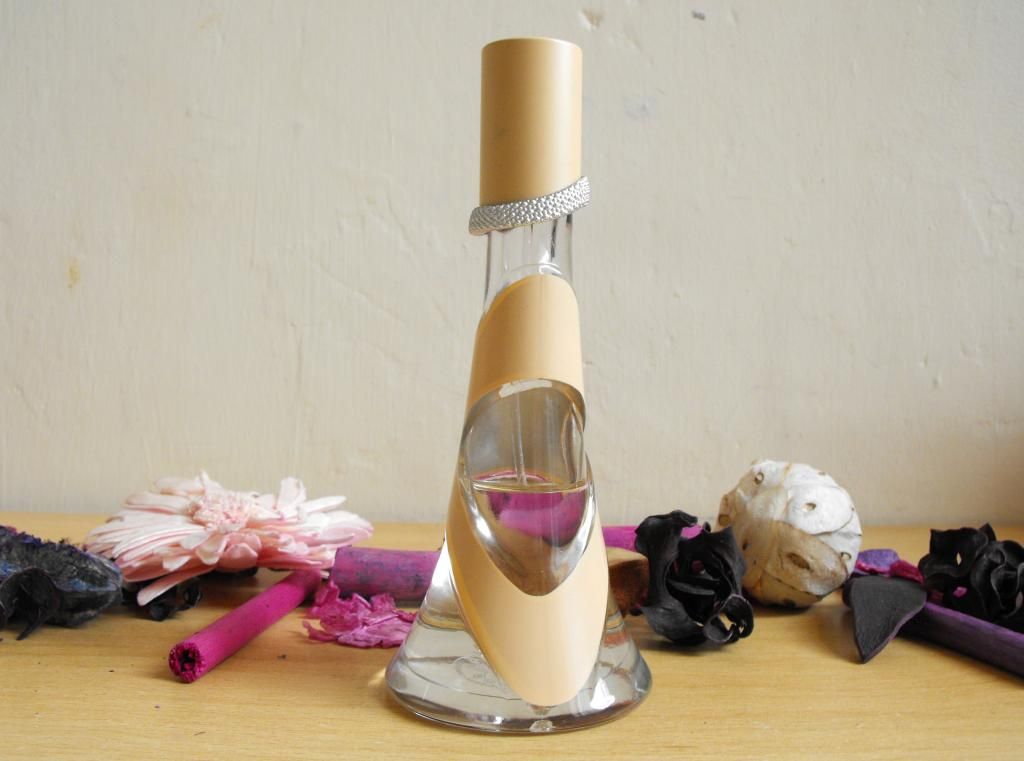 Rihanna's Nude
This is another perfume that i receive quite a few compliments on; it's described as having 'daring and sophisticated qualities, expressing
the wearer's true self and confidence'. Not quite sure about that one, but the scent is really nice - it's quite a womanly, almost provocative scent (i feel that's a weird way to describe it) with mostly fruity notes but also hints of floral too, it's quite a darker scent compared to the usual fresh fruity type of scents but it is really lovely and is currently my go to perfume for nights out.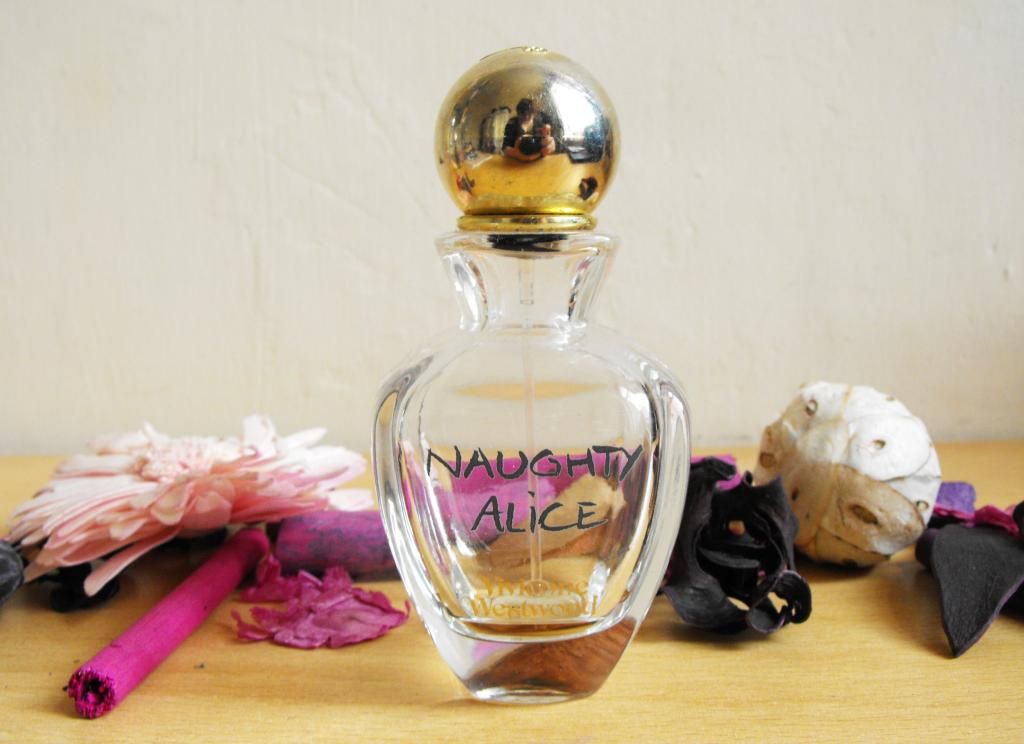 Vivienne Westwood's Naughty Alice
As you can see with this one, there is barely a drop left. I won't let myself use anymore because I'm so sad it's run out, it's quite possible my all time favourite perfume and i need to get my hands on a new one. It's described as being sexy, musky yet comforting whilst enlivening the senses - the floriental (floral oriental) notes gives it that warm, musky scent. It's such a nice scent and this is the one perfume that really makes me feel like a grown woman - if that makes sense, it's such an empowering scent.
I also really love the bottle, it did originally come with a bracelet but i lost mine ages ago when i moved out for uni.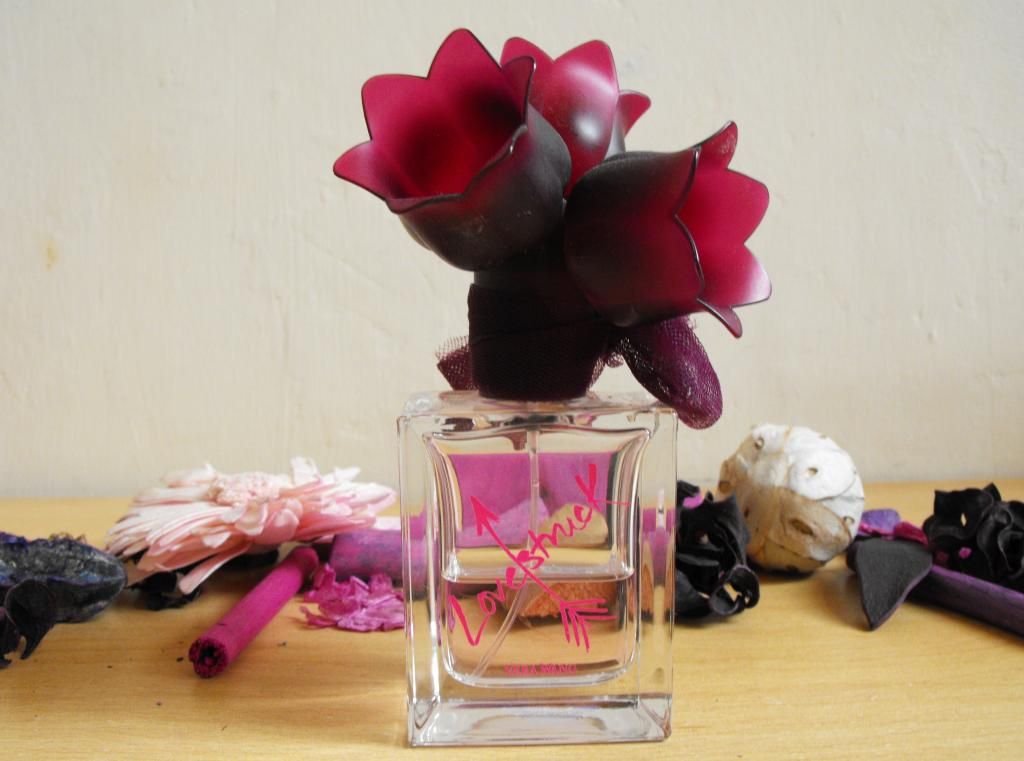 Vera Wang's Love Struck
Firstly, i love the bottle of this - it is a little big which isn't ideal for taking out with you in your handbag but it's one of those bottles that looks great on display. It's described as being sparkling addictive floral scent combined with notes of musk and vanilla to create a passionate and elegant scent. I had no idea that this perfume was designed to capture the feeling of a woman stuck by love and is actually inspired by a modern day twist Romeo & Juliet. It's quite interesting discovering the back story of perfumes and what has inspired them but this truly is a lovely floral scent,
My descriptions are genuinely terrible but all i can suggest is that you take me work and go to your nearest perfume counter and smell them all, they really are lovely scents. I love them all and I'm forever switching between them - I've gained a new found love perfume lately and there are so many others i really want to try out.
What's your favourite perfume? Any recommendations?
Natalie xx
Twitter
|
Blog Lovin'
|
Instagram