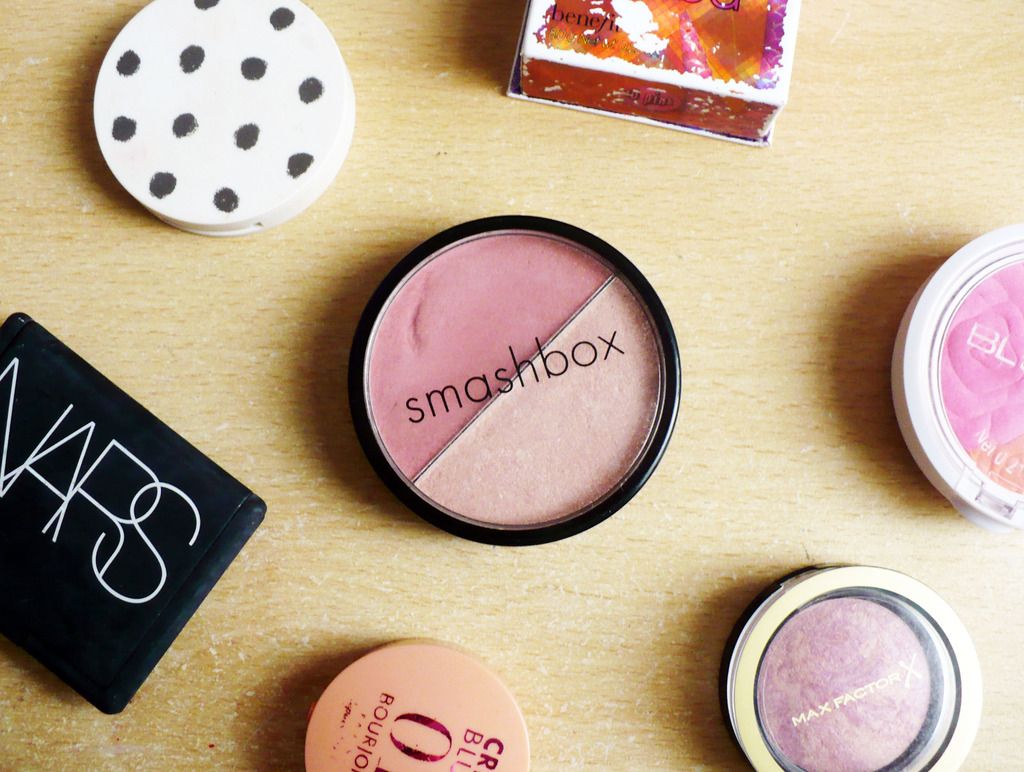 It's come to my attention recently that i have way more blush than one single person needs but i am quite fickle with blush, no sooner I've discovered one i really like another one catches my attention and i move on. Blush however, is one of my favourite parts of a make up look because even though it's not the main focus for me it's the product that ties everything together. So when i came across 'The Blush Addict Tag' on
Porcelain Beauty's
Blog i decided to give it a go.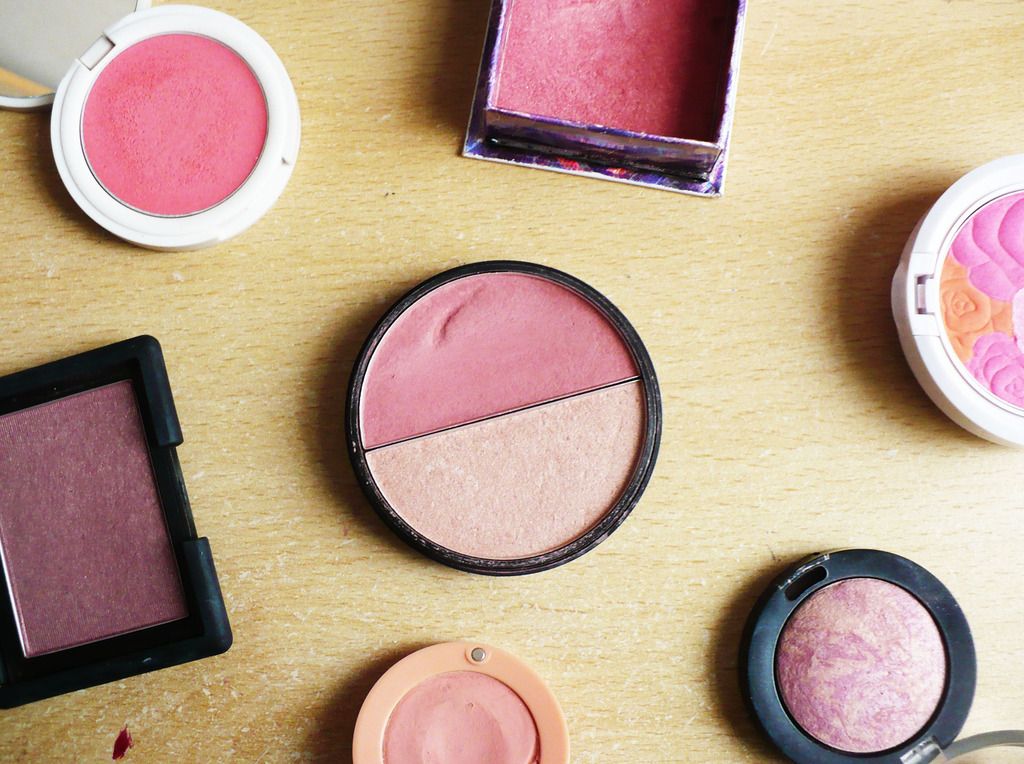 1. What colour blush suits you the most?
This is a tough one because i love so many different shade of blush that i wish i could say the are most suited to me but i think i suit pink tone blushes most - especially quite subtle shades of pink that give a nice subtle rosy flush to the cheeks.
2. Pressed/cream/loose blush?
I definitely prefer pressed blush; i just think they are much easier to apply and less messy too. I'm not a huge lover of cream blush, there is a couple that i like but it's not a formula i tend to go for and i don't think i actually own any loose blush but i know how clumsy i am so i don't think it'd go well.
3. Favourite shimmery blush?
I recently realised that the vast majority of my blush all have a shimmer of some kind which is funny because i don't normally love a huge shimmery face but apparently my choices in blush suggest otherwise. My favourite shimmery blush would have to be Benefit Bella Bamba - it's one of the first high end blush i ever bought and it was a firm favourite for so long. It's quite a bright watermelon pink which applies to the cheeks a really lovely colour but the shimmer that runs through it is designed to add definition to the face.
4. Favourite matte blush?
I found it really difficult to find a completely matte blush in my collection which i was really surprised at but the one i did find is the Smashbox Soft Lights Duo Blush. One half is a shimmery highlighter but the other side is a matte blush which is a rose mauve type shade. It's a really lovely colour and it gives such a fresh faced rosy look to the cheeks.
5. Favourite cream blush?
I only own a handful of cream blushes as it's not my favourite formula but the few that i keep in my collection i really like. Bourjois Cream Blush in Nude Velvet has a cream to powder finish and the colour is a peachy shade that is really natural and it's one of those shades that compliments all make up looks. I also really rate the Topshop Cream Blushes too - i own three of them and i really like them all, they are a similar cream to powder finish and i love the packaging too!
6. Favourite drugstore blush?
The Max Factor Creme Puff Blush in Seductive Pink* is hands down my favourite drugstore blush - i love it so much! The multi tonal pigments within the marbled details really compliment and enhance the skin tone. Its not heavily pigmented but it gives a gorgeous flush of colour to the cheeks and i just can't get enough of this blush.
7. Favourite high end blush?
This hands down has to be my Nars blush in Sin. I coveted this blush for longest time and it did not disappoint at all. Its the most gorgeous purple toned pink colour - its unlike any other blush i own and not the mention the packaging is so luxurious too. I also love the Benefit blushes too!
8. Favourite bright blush?
The H&M Spring Flower Blush wins this award quite easily - it's a gorgeous mix of bright colours that when swirl together create a really lovely bright colour. The embossed floral pattern is stunning and it has a mix of bright pink, peach and orange!
9. Biggest blush disappointment/regret?
There's not many blushes that I've bought and been really disappointed in. In fact there's only one that i can actually think of and that's the Natural Collection Blush in Peach Melba - i heard a few people raving about this but i found the pigmentation to be really poor but it was only £1.99 so thankfully, i didn't waste too much money on it.
10. Best blush packaging?
I really like the packaging of the Max Factor Creme Puff Blush but i think Benefit win this hands down. There Box o' Blushes Palette and also the individual boxed blushes always have really quirky and fun packaging.
11. What's on your blush wish list?
I'd love to try the Hourglass Blushes as i think the are beautiful but I'd also really like to get the Bobbi Brown blush in Apricot - I've heard a few people rave about this one and i love the look of the colour.
12. Number 1 holy grail blush?
This is really difficult for me because I'm fickle with blushes but if i could only pick one out of my collection, it would have to be Nars Sin Blush but the Max Factor Creme Puff Blush* is a very close second.
I hope you enjoyed reading my answers and if you'd like to do this tag, then feel free too!
Natalie xx
*This item was either gifted to me or sent for review.