I seem to have developed quite a collection of mascaras over the past few months, i try not to open too many at once so i can use them properly and avoid them drying out. I've had the Essence Multi-Action Mascara* lying in my 'to-review/to-try' drawer for a good while so i decided to get it out and put it to the test.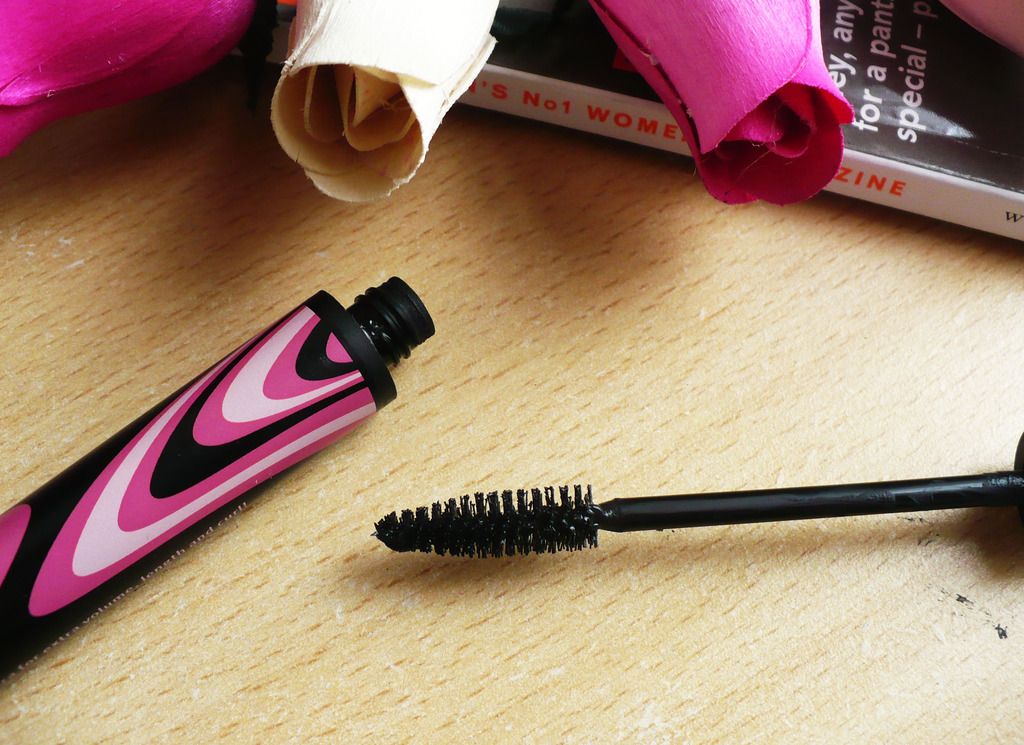 The packaging of this mascara is not to my taste at all, i think it's quite tacky and cheap looking but it's definitely a design that would appeal to a more younger audience so I'm assuming that was their intention. It has a bog-standard wand but i actually do like it - it's a good size and shape for gripping all the lashes.
It's a multi-action mascara so it claims to provide all length, volume and curl all in one - it does provide all these claims but i wouldn't say it's particularly outstanding, the results are rather minimal which is great if you love a subtle looking lash but lets face it, most of us girls want long luscious lashes with a big curl and sadly, this does not give us that. The best way i can describe it, is that it's very basic. The mascara has a slightly wet formula which can sometimes smudge onto the lids, it is easy to clean away but if you've just spent ages applying eyeshadow and eyeliner it can be rather annoying.
I find mascaras like this one are good to use for work because you're still wearing make up, it gives a bit of length but i can save my better mascaras for going out and other occasions as opposed to sweating them off in work. It's a very cheap product so for the price i can't really complain but it's not a mascara I'd be rushing out to buy any time soon.
What's your favourite mascara?
Natalie xx
*This item was either gifted to me or sent for review.