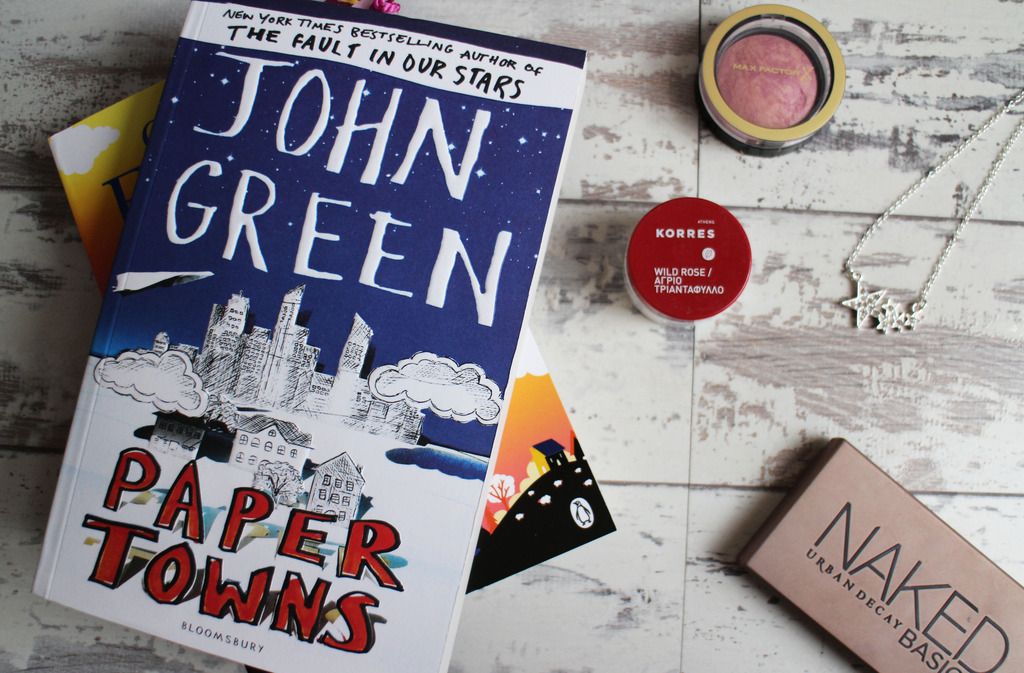 I have a ever-growing to be read list, no matter how hard i try it just doesn't seem to decrease in size - It's most definitely not helped by the fact i love buying books. Now that summer is here and I'm off on my holidays (well I'll be there by the time you're reading this) I'm hoping to finally make a dent in my tbr list, so here's what I'm hoping to read this summer.
Papertowns by John Green
This is at the very top of my list because i want to read it before the movie comes out soon. Quentin's in love with Margot, so when she summons him for a late night adventure he doesn't refuse. The next day at school, Quentin discovers Margot has disappeared and has left a trail of clues behind for him. There's something about this plot that makes me really intrigued about reading it and i feel like it's going to be one of those books i can't put down.
Dream a Little Dream by Giovanna Fletcher
This is the latest release from Giovanna Fletcher, I've read her previous books and really enjoyed them so I'm looking forward to reading it and seeing what it has to offer. After dreaming about a handsome stranger, Sarah beings to look forward to going to sleep until her dream stranger makes an unexpected real-life appearance, leaving Sarah questioning everything.
Me Before You by Jojo Moyes
I don't know fully what this story is about but from what i can tell theres more to it than it just being a sappy love story, I've read a lot of people describe as being very emotional and real. It's about two characters; Lou and Will, Will is in a serious motorbike accident and has lost his desire to live and having recently lost her job, Lou has been hired as his carer and is given six months to change his outlook. Faye's Fix has really raved about this book quite a lot in her videos and over on her blog so it really intrigued me!
Fractured by Dani Atkins
I found the storyline to this really interesting and I'm intrigued to read it and see how the book plays it out, because i think it could go either way. Five years after the tragedy that changed everything, Rachel returns home only be consumed by the thoughts of what could have been. After a sudden fall, Rachel wakes to find the life she's been dreaming of might just be real.
Water for Elephants by Sara Gruen
I've been meaning to read this for ages, it's been gathering dust in my to be read pile ever since the film came out, which i loved and it's about time i got round to reading it. Jacob Jankowski a penniless orphan who jumps a freight train in the night and lands a job with the Flying Squadron of the Benzini Brothers Most Spectacular Show on Earth.
I decided to be quite realistic and only picked out 5 books off my tbr pile that i hope to read over the summer. If you'd like to follow my progress, feel free to follow me on
goodreads
.
What's on your summer reading list?
Natalie xx