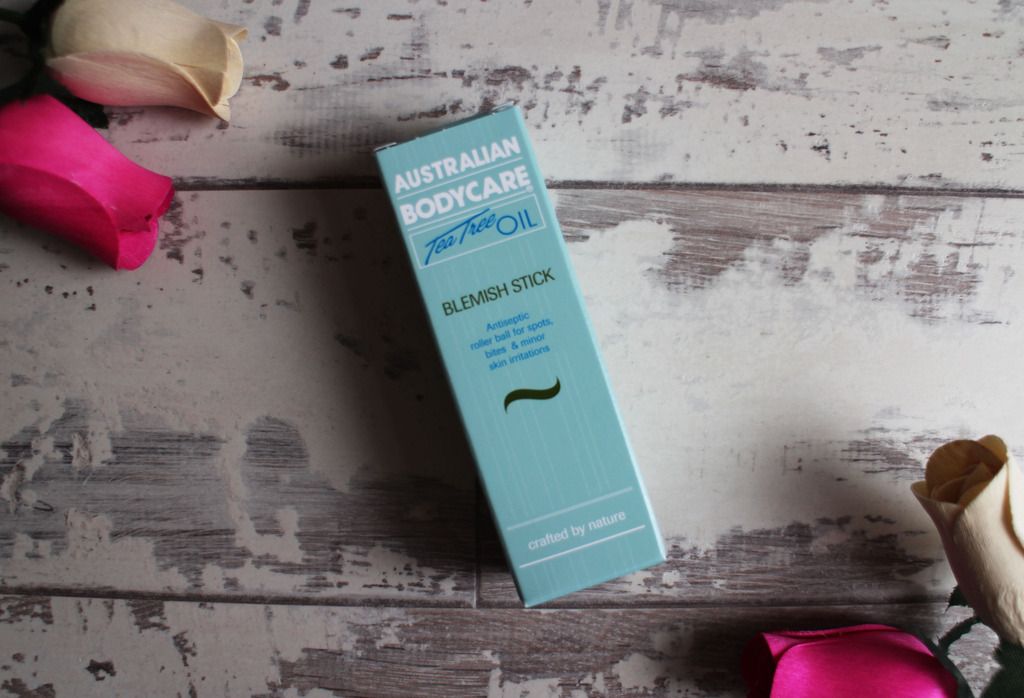 I think it's safe to say most of us girl suffer from spots and blemishes; i don't particular have problem skin in fact it's safe to say I'm pretty lucky when it comes to my skin. I do however get a couple of frequent residents on my chin, I've tried many products and methods to try both ease and remove them - my latest test is the Australian Bodycare Teatree Oil Blemish Stick*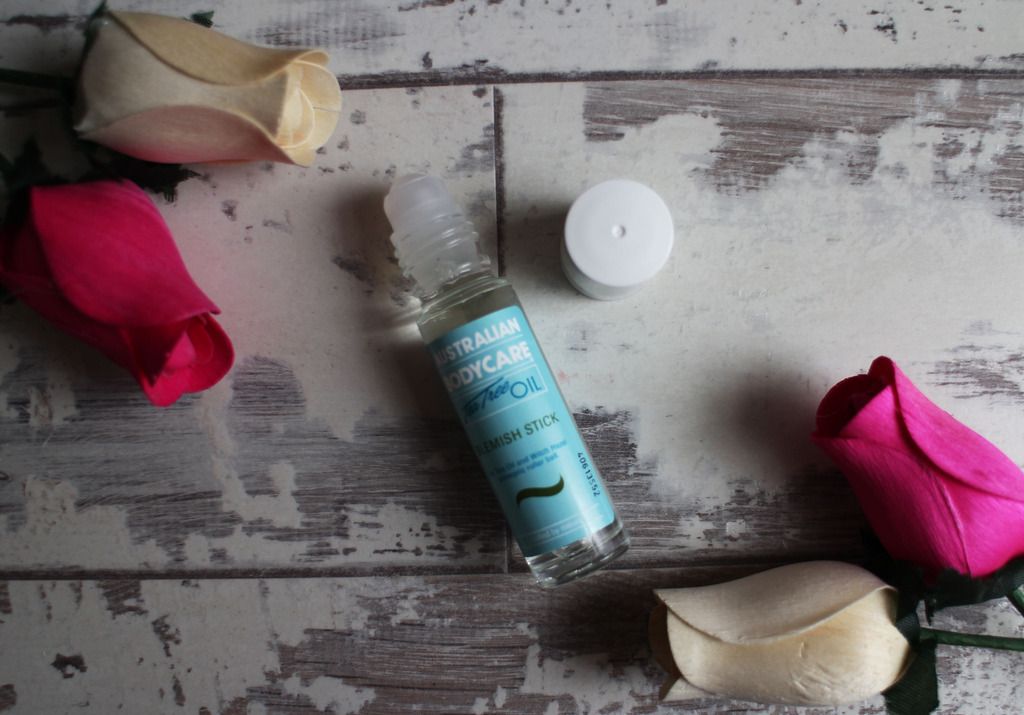 The Australian Bodycare Teatree Oil Blemish Stick* has been created with an variety of natural ingredients like Tea Tree Oil and Witch Hazel to help calm, soothe and reduce redness and inflammation. It's been designed to help fight bacteria and help with the healing of spots and blemishes.
One thing that i really like about this product is that there is no false promises of it being able to get rid of spots, it's purpose is to help heal them and it does exactly that. I apply this to clean skin every morning and evening to the problem area, which for me is my chin and I've noticed that since using this, it is helping to dry out the spots on my chin.
It comes in a rollerball tube which means it's not only really easy to apply, it's also a lot more hygienic to use. The formula is very light and cooling which i really like because that in itself is very soothing on the skin because it is a tea tree oil product the scent is quite strong which might be off putting to some but i don't really mind it and it doesn't linger for too long either.
It retails for £5.10 (
available here
) which i personally think is a little steep but having said that, it does work. It reduces the redness and dries out the blemishes whilst soothing them at the same time, its also multipurpose as it can be used to soothe insect bites and other minor skin irritations - so you do get your monies worth really.
What products do you use to help with spots and blemishes?
Natalie xx
*This item was either gifted to me or sent for review.