If you read my last Learning to Sew post (
here
) you'll know that I've been setting myself a project a month to help me with learning to sew. Last month was a write off as i was away on holiday and i didn't get chance to pick up some supplies - this month however, i set myself the challenge of making myself some cushion covers ready for the autumn time. I also managed to make and alter a few other things too.
At the start of the month; i planned out what it was that i wanted to do for this months project, i made a list of what i needed and made a trip to Liverpool as i discovered they have a amazing fabric shop called Abakhan, it sells a loads of fabric, sewing supplies and tonnes of craft stuff.
My main project for this month was to create some new cushion covers; i have three cushions so i opted for three different autumnal themed and coloured fabrics, they are all quite different to each other but i actually really like them so I'm not too fussed about that.
I looked up a lot of different tutorials for making cushions and i decided to take on the challenge of zips - they definitely not the easiest thing to do and mine are definitely not perfect, but for a first few attempts i don't think i did too badly. Zips are something i definitely want to work on especially when it comes to using them with clothing, i did buy a zipper foot to help do them but i couldn't figure out how to attach it to my sewing machine.
I know they aren't perfect but I'm actually really proud of these cushions and they were actually quite quick and easy to make.
With the left over fabric i decided to try make a little make up bag (See my post
here
) as i struggle to find one that is the right size for me. I first made the grey one but that fabric completely frayed at the edges so i unpicked the zip from it and tried it again with the other fabric. It definitely turned out much better but it's still fraying - I've since realised that using pinking shears and a different method of attaching the zip would make a big difference.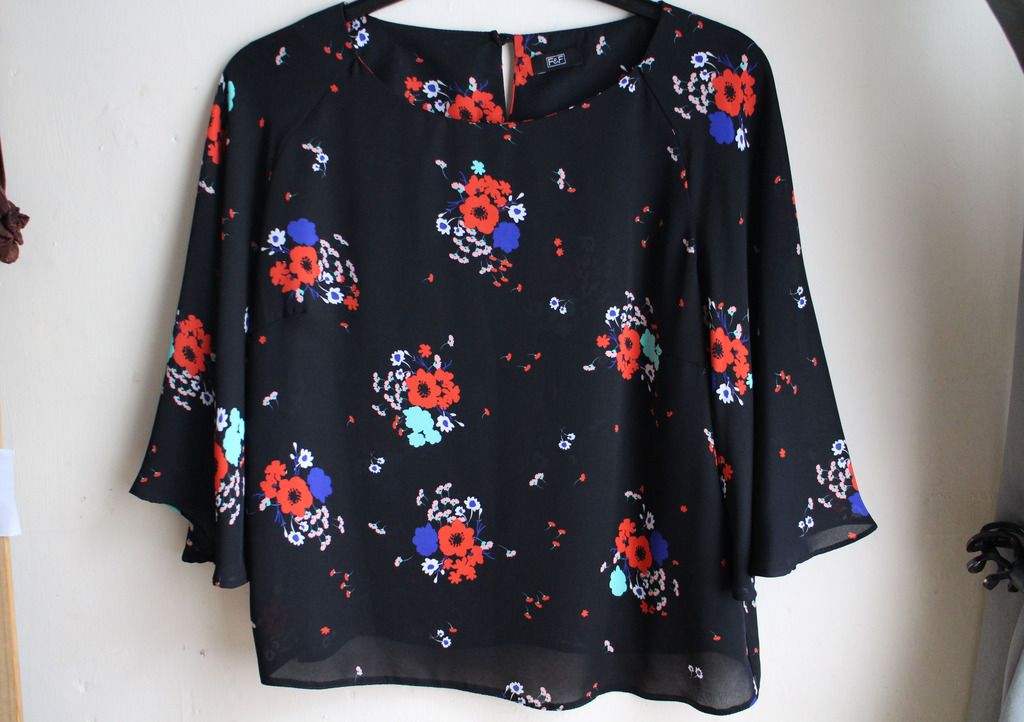 Before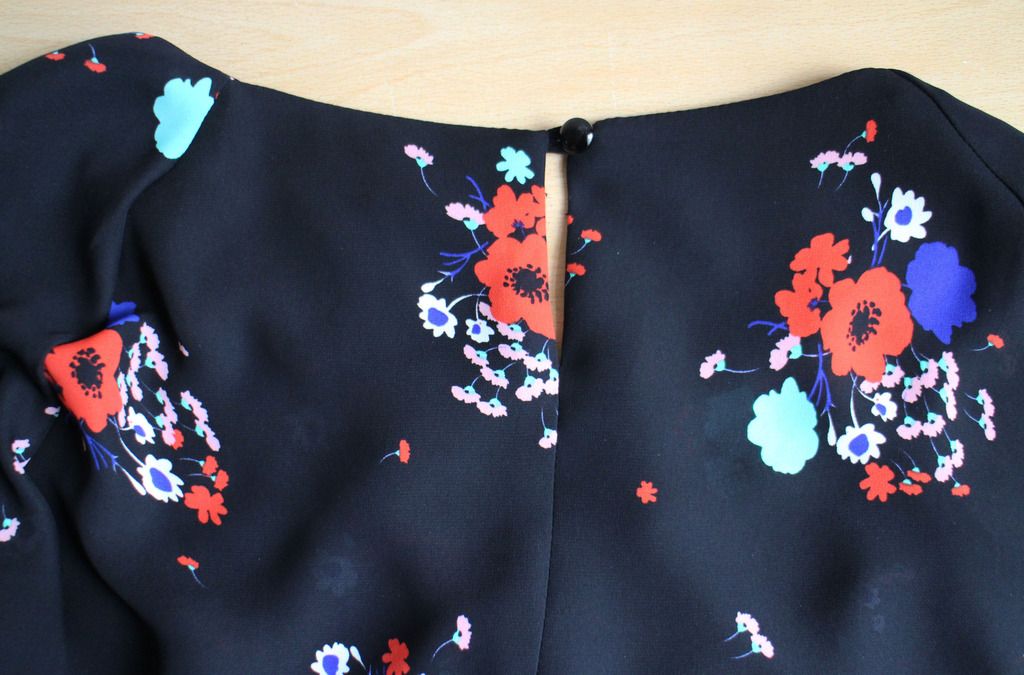 After
I picked this top up from a charity shop a little while ago; i absolutely love the print and the big floaty sleeves but it was a little tight for me in the bust area so i decided i wanted to refashion. I wasn't really sure what i was going to do with it so to start with i just unpicked the seam at the back so that it was open and i actually left it like that because i really like how it looked. The thing i like most about this is that you can now wear it two ways; with a simple vest top underneath and an open back which i really like or you can turn it around and wear it like a kimono style jacket.
Added a Bust Dart
The last thing i did was neaten up the shirt i started refashioning in my last
Learning to Sew
post, as it was a bit of a mess. So i took it in a bit further at the sides and neaten up all the holes and sewing on the back panel. I unpicked the hem on the arms and redid it so it was a bit neater and i also added bust darts into the front to give it a bit more shape. It's still not perfect but it is now wearable and looks considerably less messy than before.
What do you think? What project should i try next month?
Natalie xx