The Revlon Just Bitten Kissable Balm Stains are no stranger to the blogging world, in fact they've been out for quite a while. I've finally got my hands on one and it's time to throw my two pence in and see if they're worth the hype.
I actually picked this up from Poundworld the same day i found all the Covergirl Lip Perfection Lipsticks (
See Here
). For £1, there was no way i was leaving this behind. It's a lightweight lip stain combined with a moisturising balm in a chubby crayon packaging. It actually combines all the qualities i like in a lip product so i knew that it was unlikely that i wouldn't like this product.
The balm formula is really moisturising on the lips, it's quite creamy and glides onto the lips so easily. As it's a balm stain, it has great staying power as it leaves a stain of colour on the lips.
The shade i have is Lovesick which is bright pink, almost fuchsia - it's such a lovely girly colour and it looks really pretty on. As it's a balm, it does apply quite sheer so it's not as bold but don't be fooled you can really build it up the colour to get something more intense.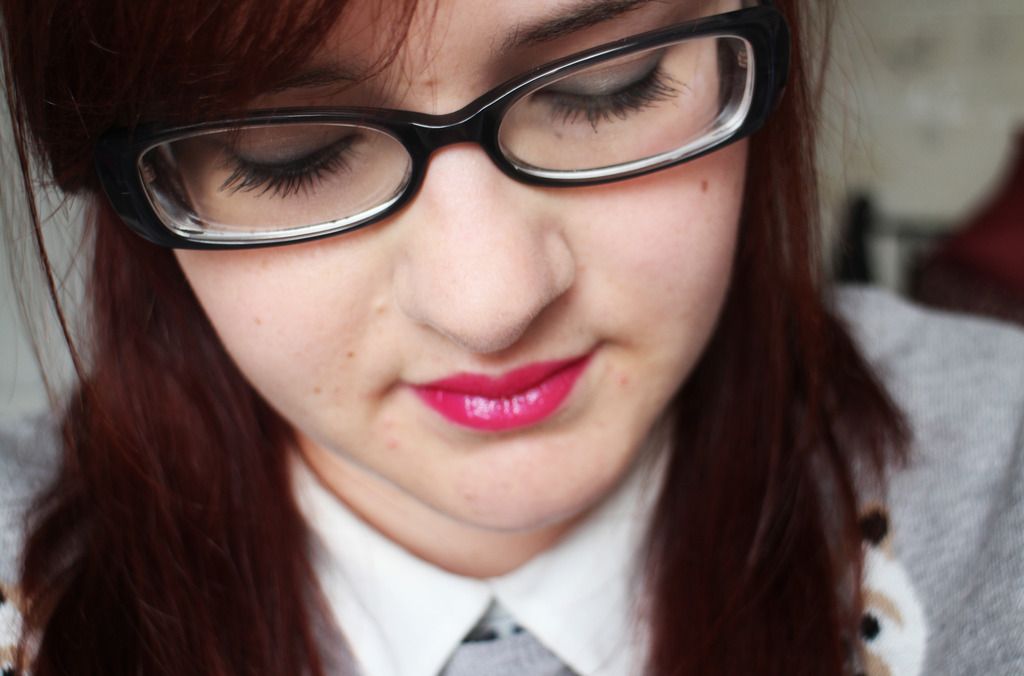 I really like this lip product and would love to get my hands on some more of the shades as they have such a lovely formula with great colour payoff. They normally retail for £7.99 which to be honest, i would quite happily pay for these as they really lovely lip products.
Have you tried the Revlon Just Bitten Kissable Balm Stains?
Natalie xx